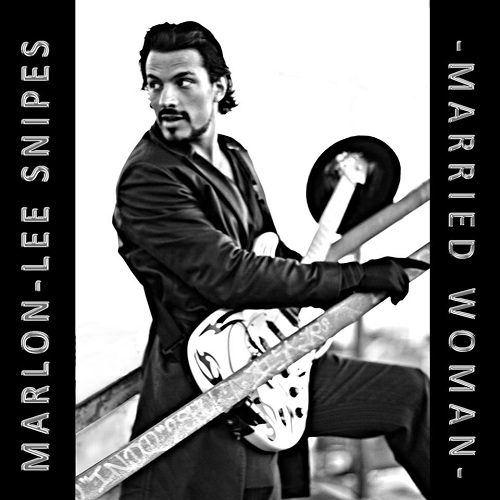 Marlon-Lee Snipes is a French-born singer, rapper, guitarist and producer.
His style is a mixture of soul, funk , r'n'b , hip hop , rock and electro
Playing guitar and singing since a very young age ,
influenced by the warm and groovy sound of black music,
he's learnt how to produce ( beat-making, recording, mixing, mastering),
and rap as a teenager
He soon started playing in clubs solo or with his band,
teaching , and then began to evolve in Los Angeles
He teamed up with the best there, such as the ones who worked
on classic albums such as thriller, purple rain or like a virgin
one night(July 2012), while performing in the smallest, dustiest club in Nice
he saw U2 leader Bono, sat in his corner,
with wife and friends, dancing, clapping and singing.
At the end of the show, Bono's wife, Ali, gave him an envelope (with a whole lotta bucks)
and told him Bono wanted to talk to him outside
Bono congratulated him and swore they'd meet again
"You're very gifted, you'll make it , we'll soon meet I promise, God Bless you, Marlon"
Shocked , Marlon didn't know what to say but that it was a hell of a compliment ,coming from Bono ,and that he thanked him from the bottom of his heart for the support
He's now opening for artists
The latest time was for Earth wind and fire feat Al Mc Kay
(July 21, 2013, Draguignan, France)
His new single " Married Woman" that he wrote, composed,
performed and arranged (July 2013) made in Los Angeles
gets enthusisatic welcoming
and is already broadcasted on the radio
www.marlon-leesnipes.com
FB page:
https://www.facebook.com/pages/Marlon-Lee-Snipes/263277040398926
Youtube :
https://www.youtube.com/watch?v=9gpEgRknB1Y
amazon:
http://www.amazon.fr/Married-Woman/dp/B00DNBR4W0/ref=sr_1_1?ie=UTF8&qid=1377885214&s=dmusic&sr=1-1
itunes:
https://itunes.apple.com/us/album/married-woman-single/id666842416